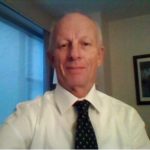 Tony Slatyer
Anthony (Tony) Slatyer is a consultant in water policy and governance. Until 2017, Tony served successive Australian Governments in national water policy and administration, as head of the Water Division in the Department of Agriculture, Water and Environment. He was directly involved in the making of Australia's National Water Initiative, the Murray-Darling Basin reforms and 'Millenium drought' response. He has also held senior Australian Government roles in environment and transport policy and served in multilateral organisations, including as Deputy Secretary-General of the Pacific Islands Forum Secretariat (PIFS). He has degrees in Law and in Arts from the Australian National University and is a Fellow of the Australian Institute of Company Directors. Tony's current roles include being Special Adviser on Water to the Australian Department of Foreign Affairs and Trade. He is also a member of the International Technical Committee of the Alliance for Water Stewardship, the Steering Committee of the World Meteorological Organisation's World Water Data Initiative, the ACT Branch Committee of the Australian Water Association and the Australian National Committee for the International Commission for Irrigation and Drainage.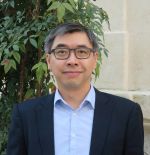 Tom Soo
Tom Soo is an executive and consultant in water resources management. He brings over 20 years of international experience in leadership, institutional development, providing technical and management expertise as well as programme coordination. He has been Executive Director of IWRA and the World Water Council and also has a background in consulting to international institutions, public authorities, academia, as well as private industry. Tom's current focus areas include institutional arrangements, strengthening the link between knowledge generation and policy making; water quality; building networks between private industry, research and government stakeholders; as well as strategy and technical consulting in the sector of water and natural resources. Over the years, Tom has participated in numerous international committees and task forces.  He holds a research masters degree in geography; and also has a degree in computer systems engineering (electrical).  He currently heads up the International Association of Hydro-Environmental Engineering and Research; as well as chairs the International Advisory Committee of the UNSW Global Water Institute and the Membership Committee of the IWRA.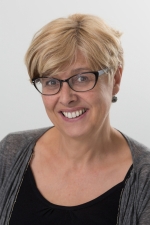 Dr Jane Doolan
Dr Jane Doolan has over 25 years experience in sustainable water resource management, providing policy advice at senior levels to both the Australian and state governments on issues such as urban and rural water supply and security, national water reform, river health, environmental water allocation, catchment management, and the management of water during drought and climate change. Her career encompasses intergovernmental policy development and negotiations, particularly in relation to the management of the Murray–Darling Basin, and the oversight of major water projects and programs.   Jane is currently the Environment Commissioner with the Australian Productivity Commission as well as a Director of Western Water Corporation and an Adjunct Professor at the University of Canberra. Previous positions include Professorial Fellow in Natural Resource Governance at the University of Canberra, Deputy Secretary for Water in the Victorian Department of Environment and Primary Industries, Commissioner with the National Water Commission and Chair of the Murray Darling Freshwater Research Centre.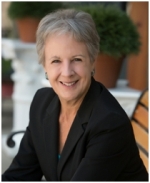 Anne Castle
Anne Castle is a senior fellow at the Getches-Wilkinson Center for Natural Resources, Energy, and the Environment at the University of Colorado, focusing on western water policy issues.  From 2009 to 2014, she was Assistant Secretary for Water and Science at the U.S. Department of the Interior where she oversaw water and science policy for the Department and had responsibility for the U.S. Bureau of Reclamation and the U.S. Geological Survey.  While at Interior, Castle spearheaded the Department's WaterSMART program, which provides federal leadership on the path toward sustainable water supplies, and was the driving force behind the 2010 federal MOU addressing sustainable hydropower.  Castle also provided hands-on leadership on Colorado River issues and was the Chair of the Glen Canyon Dam Adaptive Management Work Group and a champion of Minute 319 between the US and Mexico.  Castle is a recovering lawyer, having practiced water law for 28 years with the Rocky Mountain law firm of Holland & Hart.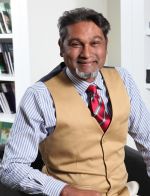 Dhesigen Naidoo
Dhesigen Naidoo is a leader, a scientist and an activist for social change. He has, as CEO, led the Water Research Commission(WRC), South Africa's dedicated national water and sanitation Innovation, Research and Development Agency since 2011. He has previously served in senior positions in the South African national government and South African universities having begun his career as a medical scientist in a specialist paediatric hospital. He is also a Councillor of the National Advisory Council on Innovation and a Fellow of the Mapangubwe Institute for Strategic Reflection.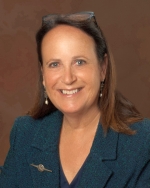 Felicia Marcus
Felicia Marcus is an attorney/consultant with 35 years of expertise in organizational management, policy development, program implementation, and public engagement at the federal, state, and local level. Most recently, she was Chair of the California State Water Board, with regulatory responsibility for water conservation, groundwater management, wastewater recycling, stormwater capture, and desalination, water rights laws, and the state's drinking water program. Felicia helped lead the board through the state's worst drought in modern history. Prior to this, Felicia led US EPA's Southwest and Pacific Region–working extensively on air, water, and toxics issues while helping negotiate agreements, develop policy, and implement projects on state, tribal, US-Mexico border, and Pacific Islands issues. She also headed the Los Angeles Department of Public Works which under her leadership gained national awards for environmental initiatives and performance. She has also held senior leadership positions with national non-profit organizations and has been a practicing attorney in the private and non-profit sectors. She currently serves on the Commission on Environmental Cooperation-Joint Public Advisory Council (US, Mexico, Canada). Felicia has a law degree from NYU and an AB cum laude from Harvard College in East Asian Studies.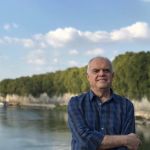 Olcay Ünver
Olcay Ünver is an executive and international consultant in water policy. In his public service career spanning three decades, he led FAO's water programs and activities, UN-Water's World Water Assessment Programme, and UNESCO's Program Office on Global Water Assessment. Prior to joining the United Nations, he was a distinguished professor of water resources at Kent State University, Ohio and President of the Southeastern Anatolia Project in Turkey, where he transformed a large infrastructure project into a sustainable socioeconomic development program. In 1999, he was listed among the 19 "European Visionaries" by Time Magazine and was featured in New York Times for his efforts towards sustainable, human-centered development. He served as Secretary General and Vice President of IWRA, and Governor and Trasurer of World Water Council. He has served on boards and committees involving water, sustainable development, sustainable food and agriculture systems, water cooperation and policy. Olcay holds civil engineering degrees that include a PhD in water resources planning and management, master's in urban hydrology and bachelor's with hydraulics focus. His areas of competence include water and food security; bridging across global frameworks; governance of water-land-soil resources, and water cooperation.  Olcay is currently Vice Chair of UN-Water, and senior water advisor to FAO in Rome, Italy.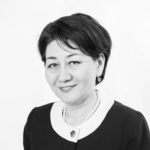 Oyun Sanjaasuren
Dr. Oyun Sanjaasuren is the Director of External Affairs of Green Climate Fund, the world's largest dedicated fund helping developing countries to counter climate change.  Dr. Oyun served as the first President of the United Nations Environment Assembly, the Governing Body of UN Environment (2014-2016), and has been an active advocate for sustainable development, climate change and water security. During 2016-2018, she served as Chair of the Global Water Partnership, a multi stakeholder platform of institutional partners in more than 180 countries dedicated to improving water security. Oyun is a member of advisory boards of a number of global initiatives including the Word Economic Forum Global Agenda Council on water security, Varieties of Democracy, the Future Earth and Green Growth Knowledge Platform.  Previously, Oyun served five consecutive terms as a Member of Parliament in Mongolia (1999-2016), including as Minister of Environment and Green Development (2012-2014) and Minister of Foreign Affairs (2007-2008). Under her leadership, the Ministry of Environment and Green Development became one of Mongolia's core ministries while the parliament approved the country's first green development strategy.  A geochemist by training, with a Ph.D in Earth Sciences from University of Cambridge, Dr. Oyun's active public life extends beyond environmental protection to include advancing civil and social rights. She is the founding member of Women Corporate Directors in Mongolia and Chair of the Special Olympics Mongolia. She also a founder of the Zorig Foundation, a leading Mongolian NGO that advances democracy and supports youth leadership and education.